KTM Racestore e Niccolò Mannini insieme per il resto della stagione 2022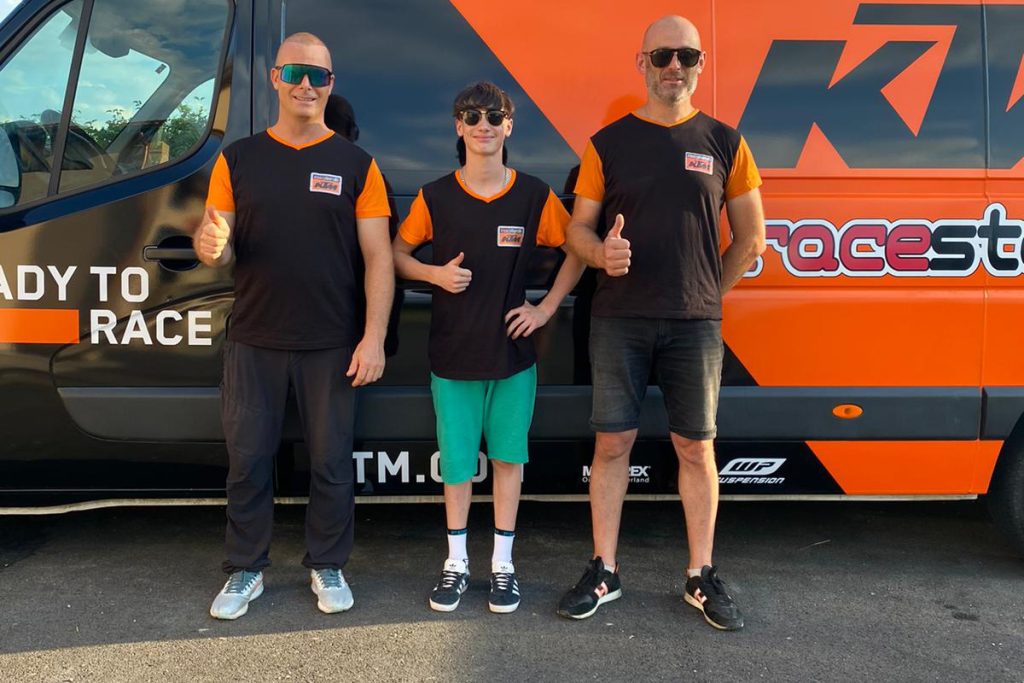 ll Team KTM Racestore e Niccolò Mannini insieme per questo finale di stagione .
Team KTM Racestore è lieto di annunciare l'accordo con il pilota Niccolò Mannini per l'Europeo 85 e l'italiano motocross, in sella della nuova SX 85.
Il pilota toscano debutterà questo weekend a Loket nella finale dell'europeo EMX85 sul prestigioso circuito della Repubblica Ceca come leader delle selettive di zona.
Niccolò, dopo i primi test con la sua nuova moto si è subito trovato a suo agio, ed è pronto a scendere in pista per dimostrare tutto il suo valore.
Niccolò sarà supportato da Daniele Salucci, suo tecnico storico che lo ha seguito fino ad oggi.
Team KTM Racestore and Niccolò Mannini together for this final season .
Team KTM Racestore is pleased to announce the agreement with rider Niccolò Mannini for the European 85 and the Italian motocross Championship, riding the new SX 85.
The Tuscan driver will make his debut this weekend in Loket in the final of the EMX85 European Championship on the prestigious circuit of the Czech Republic as leader of the selective zones.
Niccolò, after the first tests with his new bike, was immediately at ease, and is ready to hit the track to prove his worth.
Niccolò will be supported by Daniele Salucci, his historical coach who has followed him until today.