Presentazione TEAM RACESTORE 2022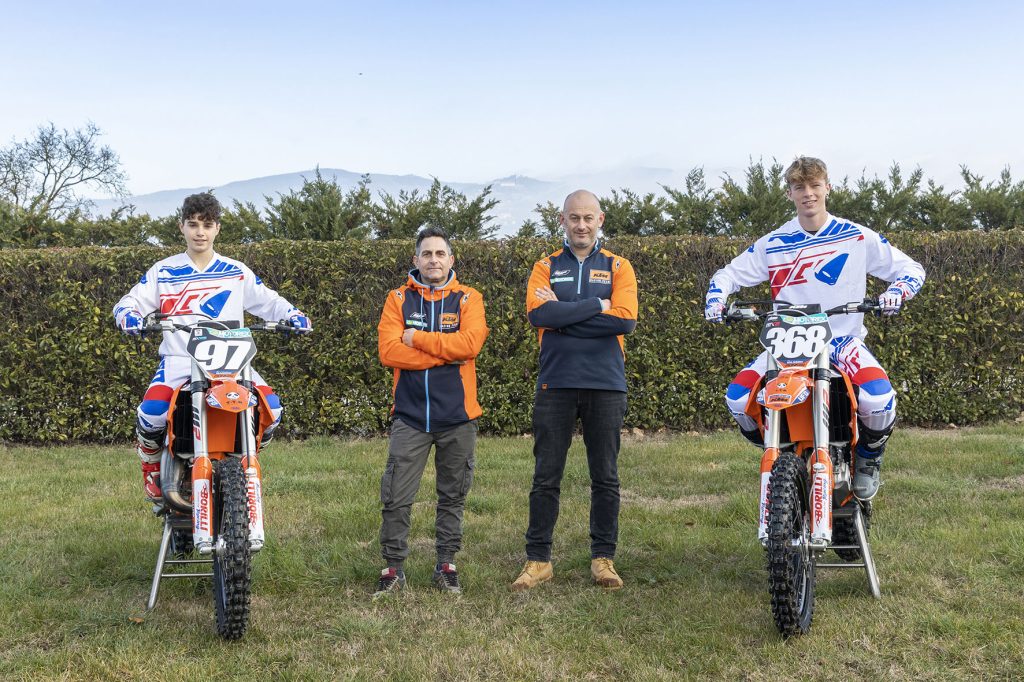 Il team KTM Racestore è lieto di presentare la line-up della squadra 2022.
Il team capitanato da Paolo Mencacci, in questa stagione che tra poche settimane prenderà il via con la prima tappa a Matterly Basin in Inghilterra, presenta i suoi due nuovi piloti che saranno schierati dietro al cancello di partenza.
Nella MX2 sempre in sella alla KTM 250 SX-F, il giovane pilota spagnolo Samuel Nilsson, classe 2002 fresco campione spagnolo farà il suo esordio nel campionato del mondo in pianta stabile.
Il team KTM Racestore in partnership con il Team Luciani assisterà nelle gare di Campionato Europeo 125 Simone Mancini, classe 2007, campione Junior 85. Oltre alle gare Europee, Simone parteciperà al Campionato Italiano Junior.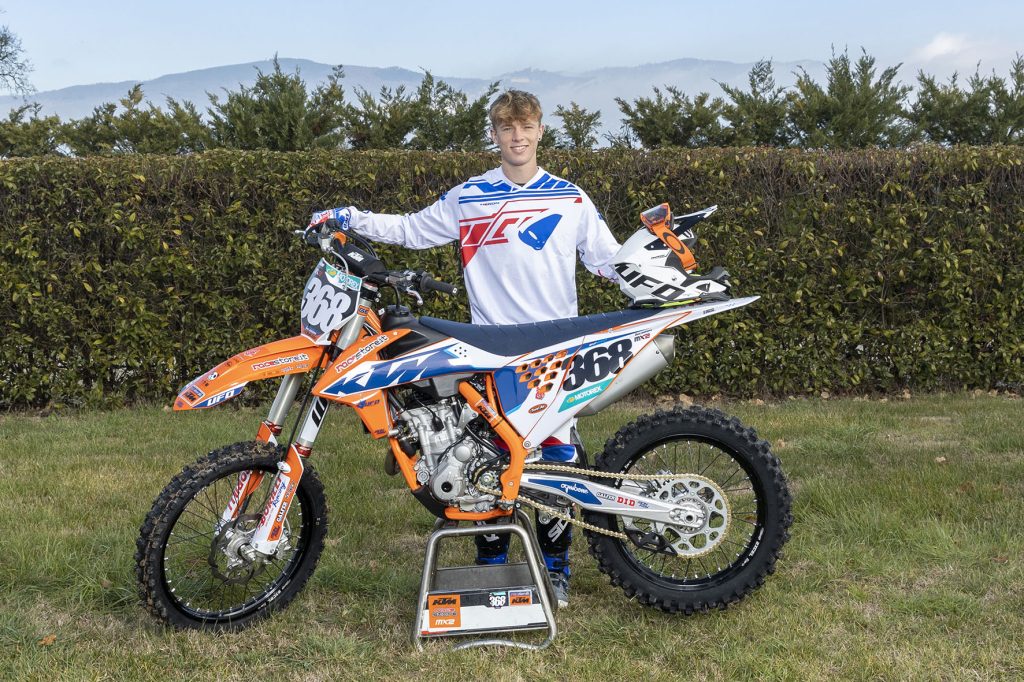 The KTM Racestore team is delighted to present the 2022 team line-up.
The team led by Paolo Mencacci, this season which in a few weeks will start with the first stage at Matterly Basin in England, presents its two new drivers who will be lined up behind the starting gate.
In MX2 still riding the KTM 250 SX-F, the young Spanish rider Samuel Nilsson, born in 2002, fresh Spanish champion, will make his debut in the world championship on a permanent basis.
The KTM Racestore team in partnership with the Luciani Team will assist Simone Mancini in the 125 European Championship races, class 2007, Junior 85 champion. In addition to the European races, Simone will participate in the Italian Junior Championship.