Internazionali d'Italia Round 1 Ponte a Egola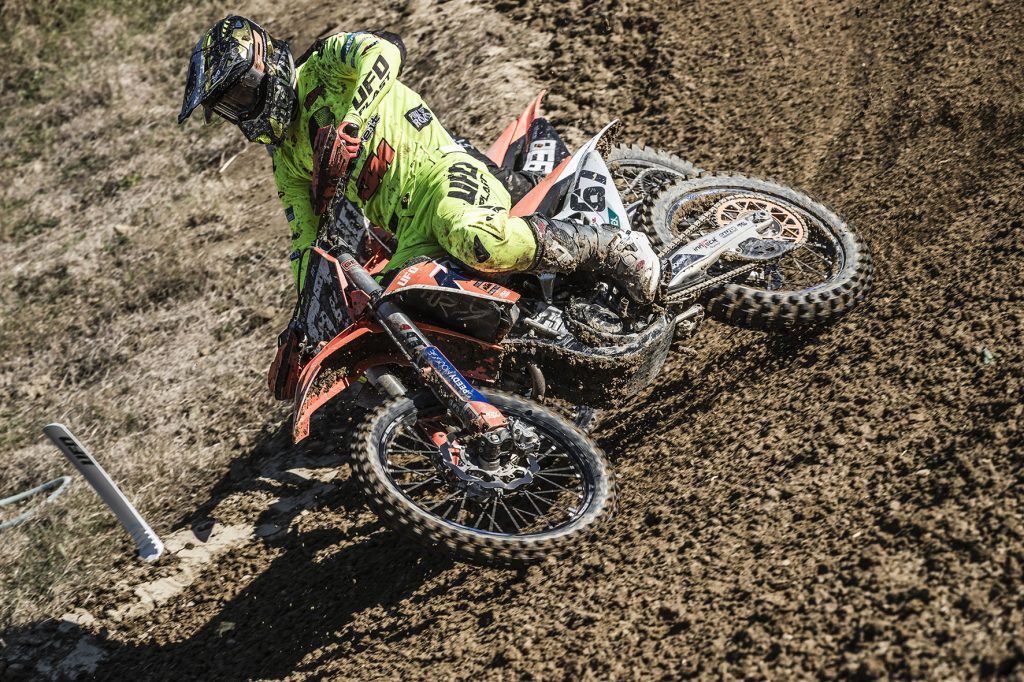 Internazionali d'Italia MX Ponte a Egola.
La stagione agonistica per il Racestore KTM Racing Team si apre sulla pista di Ponte a Egola in Toscana con gli Internazionali d'Italia Mx 2023, Paolo Mencacci e il suo team hanno deciso di partecipare a questa gara come allenamento in vista dell'inizio della stagione.
Yago Martinez purtroppo si è presentato a questo appuntamento non in perfette condizioni fisiche fin dalla giornata del sabato. Il suo stato di salute non era al meglio, con una leggera febbre che è peggiorata durante la notte.
Il forte pilota spagnolo è voluto scendere in pista anche se non al 100% ed ha comunque ottenuto una buona prestazione in qualifica andando a far segnare il 14° tempo.
Al via di gara 1 Yago scattato bene ma sfortunatamente alla prima curva è stato vittima involontario di una caduta di altri piloti e non potendo evitarli è scivolato. Martinez ripartito in ultima posizione ha comunque cercato di recuperare, andando a chiudere in 26° posizione.
In gara 2 purtroppo ancora più debilitato dallo stato influenzale è sceso in pista per cercare di trovare un buon ritmo gara, portando a casa la manche senza commettere errori.
Il Racestore KTM Racing Team continuerà la preparazione in vista della prima gara del Mondiale MX2 che si terrà in Argentina il prossimo mese di marzo.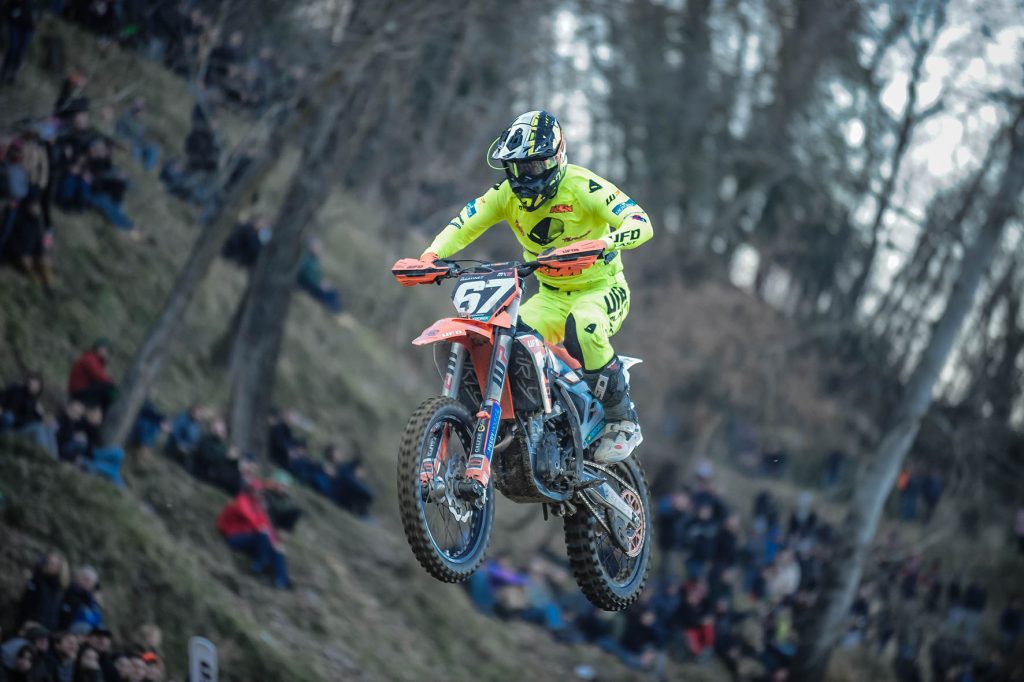 Internationals of Italy MX Ponte a Egola.
The competitive season for the Racestore KTM Racing Team opens on the Ponte a Egola track in Tuscany with the Internazionali d'Italia Mx 2023, Paolo Mencacci and his team have decided to participate in this race as training in view of the start of the season.
Yago Martinez unfortunately showed up for this appointment not in perfect physical condition since Saturday. His health was not at its best, with a slight fever which worsened during the night.
The strong Spanish rider wanted to get on track even if not at 100% and in any case obtained a good performance in qualifying, setting the 14th fastest time.
At the start of race 1 Yago got off to a good start but unfortunately at the first corner he was involuntarily victim of a crash by other riders and unable to avoid them he crashed. Martinez restarted in last position and tried to recover anyway, finishing in 26th position.
In race 2 unfortunately even more debilitated by the flu he took to the track to try to find a good race rhythm, bringing home the heat without making any mistakes.
The Racestore KTM Racing Team will continue preparing for the first race of the MX2 World Championship which will be held in Argentina next March.