Campionato Italiano Rookie Cup 125 Arco di Trento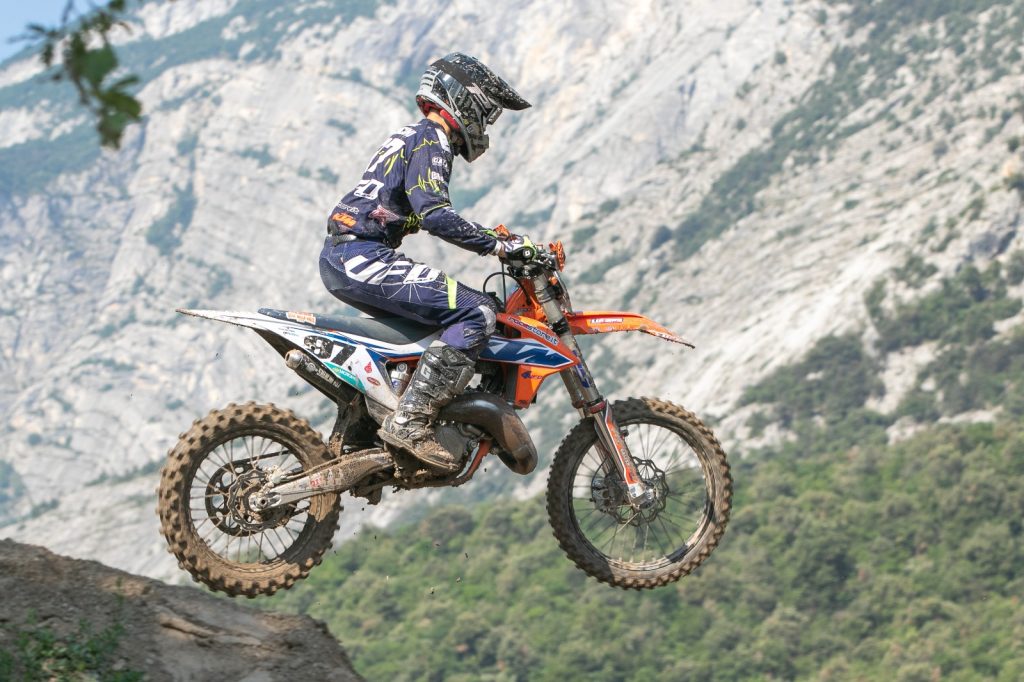 Lo splendido tracciato del Ciclamino di Arco di Trento ha fatto da teatro alla seconda prova della Rookies Cup, manifestazione in tre prove riservata ai migliori piloti nazionali della 125 oltre a qualche presenza straniera.
Per Simone Mancini ed il KYM Racestore le cronometrate del mattino hanno riservato qualche difficoltà. Il 15mo tempo è stato lo specchio di una confidenza non ottimale con il tracciato.
Al via della prima manche però le cose hanno preso una piega ben diversa. Simone è scattato benissimo ritrovandosi da subito nei primi tre. Al primo giro ha conquistato la seconda posizione e da lì con un ottimo ritmo ha mantenuto la piazza d'onore fino al traguardo lasciando andare il battistrada Valk e tenendo a bada gli inseguitori.
L'inizio di gara due è stato altrettanto buono. Simone nei primi giri ha navigato fra la seconda e la terza posizione. L'arrivo di Valk lo ha fatto retrocedere di una piazza ma Simone si è attaccato a Rispoli che era terzo tentando qualche attacco. Nel finale di gara ha preferito accontentarsi della quarta posizione senza correre ulteriori rischi.
Con questi risultati è salito sul secondo gradino del podio dell'assoluta di giornata e occupa la terza posizione nella generale di questo torneo ad una prova dal termine.
Ora per lui e per il team qualche giorno per preparare la prima delle Finali dell'Italiano Junior che si correrà al Miravalle di Montevarchi (AR) nel prossimo fine settimana.
SIMONE MANCINI: "Peccato, si poteva fare molto meglio soprattutto nella seconda manche. In gara uno sono partito nei primi cinque, poi ho sorpassato quelli davanti e mi sono portato in testa ma Valk mi ha passato e mi sono accontentato del secondo posto. Nella seconda manche sono partito ancora bene ma non sono riuscito a passare Rispoli e sono rimasto in quarta posizione fino al termine. Sono soddisfatto per il podio ma bisogna fare ancora di più. Ci vediamo a Montevarchi!"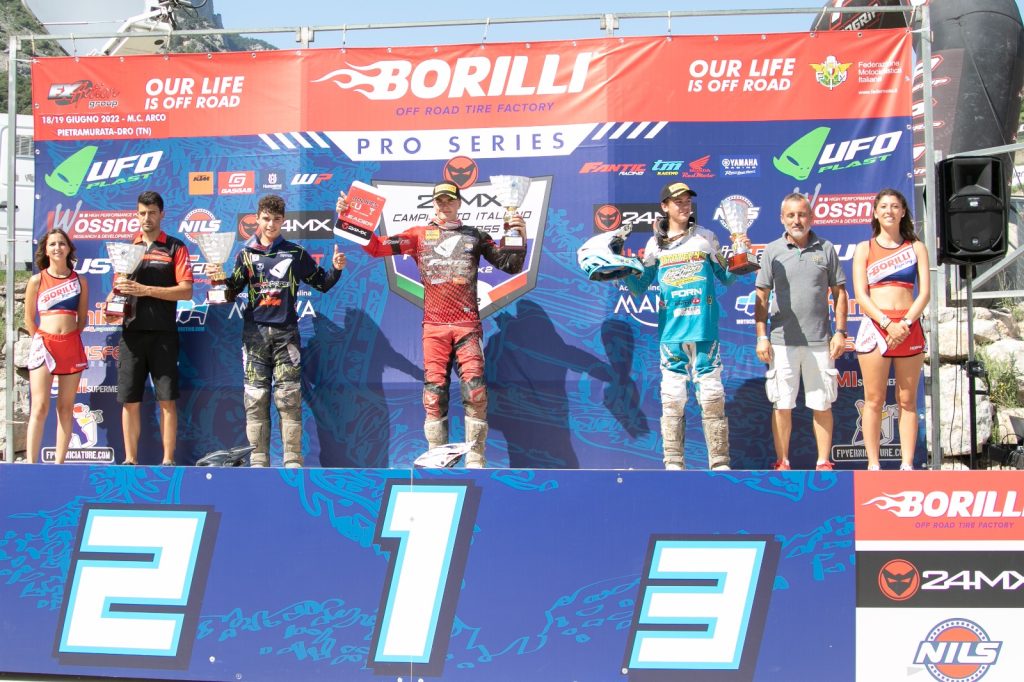 The splendid track of the Ciclamino di Arco di Trento was the stage for the second round of the Rookies Cup, an event in three rounds reserved for the best national 125cc riders as well as some foreign presence.
For Simone Mancini and the Luciani Racing-Racestore KTM the morning timed sessions reserved some difficulties. The 15th time was the reflection of a less than optimal confidence with the track.
At the start of the first heat, however, things took a very different turn. Simone got off to a great start and immediately found himself in the top three. On the first lap he conquered the second position and from there with an excellent pace he kept the place of honor until the finish, letting go of the Valk tread and keeping his pursuers at bay.
The start of race two was just as good. Simone in the first laps sailed between second and third position. Valk's arrival made him go back one square but Simone clung to Rispoli who was third trying some attacks. In the final race he preferred to settle for fourth position without taking further risks.
With these results he got on the second step of the podium of the overall of the day and occupies the third position in the overall of this tournament with one test remaining.
Now for him and the team a few days to prepare for the first of the Italian Junior Finals which will take place at Miravalle in Montevarchi (AR) next weekend.
SIMONE MANCINI: "Too bad, we could have done much better especially in the second heat. In race one, I started in the top five, then I overtook those in front and took the lead but Valk overtook me and I was satisfied with second place. In the second heat I still got a good start but I was unable to pass Rispoli and I remained in fourth position until the end. I am satisfied with the podium but even more needs to be done. See you in Montevarchi! "