Campionato del Mondo MX2 Gp Svizzera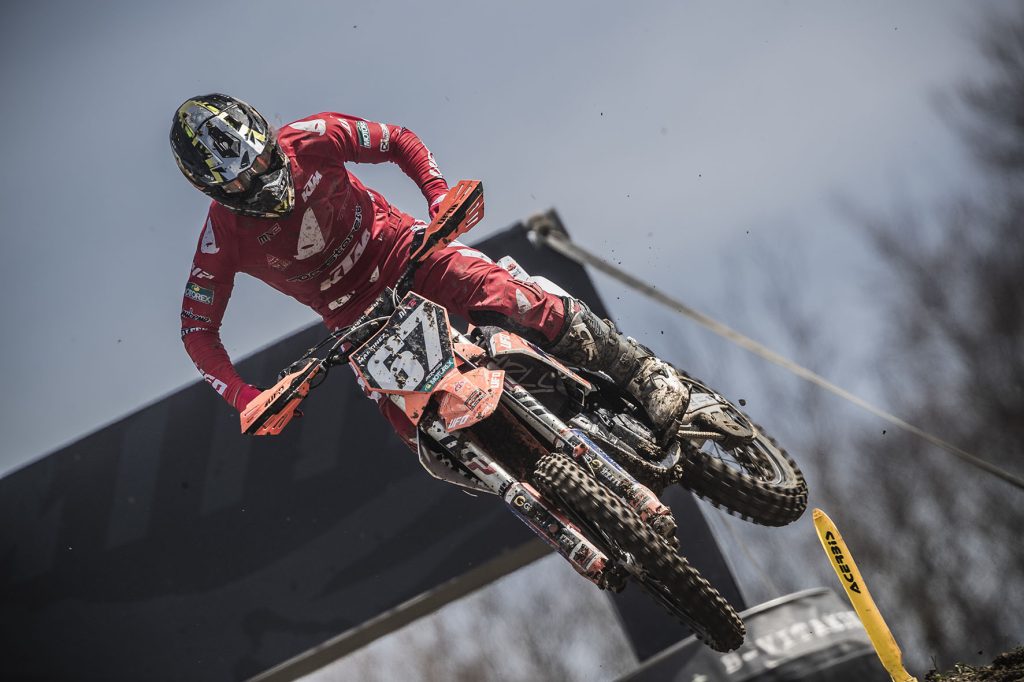 Campionato del Mondo MX2 Gp Svizzera.
Il circus del mondiale fa tappa in Svizzera sulla pista di Frauenfeld, tracciato storico dove si corre da oltre 60 anni.
Yago Martinez nelle qualifiche non è riuscito a trovare da subito il giusto feeling con i profondi canali della pista, concludendo fuori dalle posizioni che contano.
Con una posizione in griglia non favorevole, in gara 1 riesce ad avere comunque una buona uscita dal cancello, inserendosi nel gruppo dei migliori. Grazie ad una buona velocità si porta in sedicesima piazza riuscendo a mantenerla fino alla fine della gara.
Altra buona partenza quella di gara due. Purtroppo a causa di qualche errore, chiude la manche solo al 19° posto.
Yago Martinez torna a casa dal Gp di Svizzera conquistando punti importanti in ottica campionato.
Il Racestore KTM Racing Team si sposta ad Arco di Trento per il quanto round in programma il prossimo fine settimana.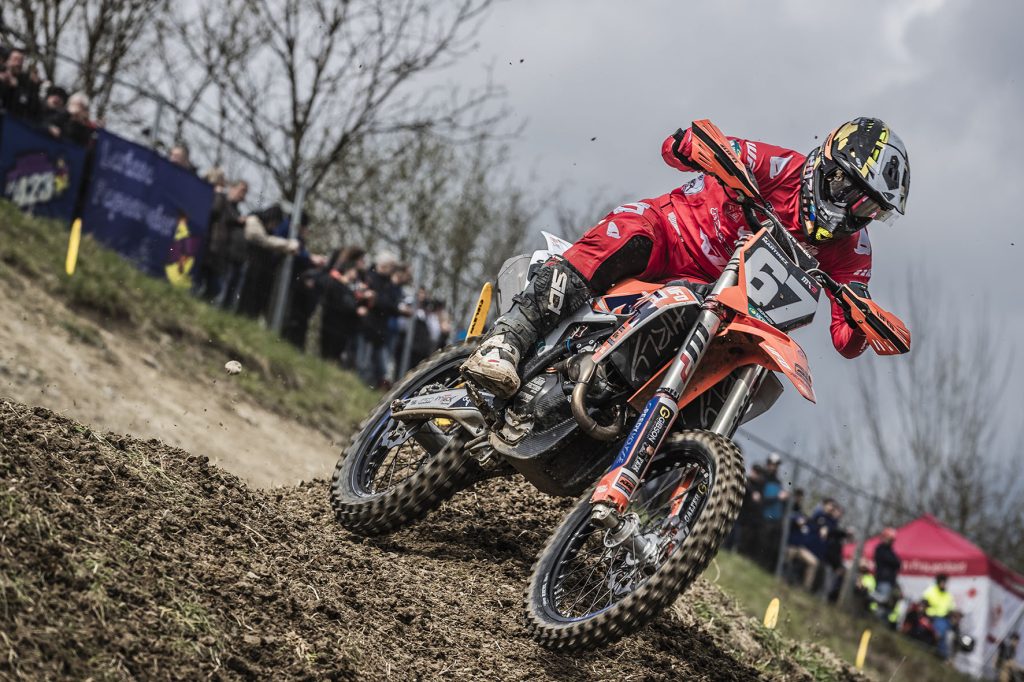 MX2 World Championship Gp Switzerland.
The circus of the world championship stops in Switzerland on the Frauenfeld track, a historic track where it has been running for over 60 years.
Yago Martinez in qualifying was unable to immediately find the right feeling with the deep channels of the track, finishing outside the positions that count.
With an unfavorable grid position, in race 1 he still manages to have a good exit from the gate, inserting himself in the group of the best. Thanks to a good speed he moved to sixteenth place managing to keep it until the end of the race.
Another good start in race two. Unfortunately, due to some mistakes, he closes the heat only in 19th place.
Yago Martinez returns home from the Swiss GP gaining important championship points.
The KTM Racing Team Racestore moves to Arco di Trento for the round scheduled for next weekend.