Campionato del Mondo MX2 Gp of Flanders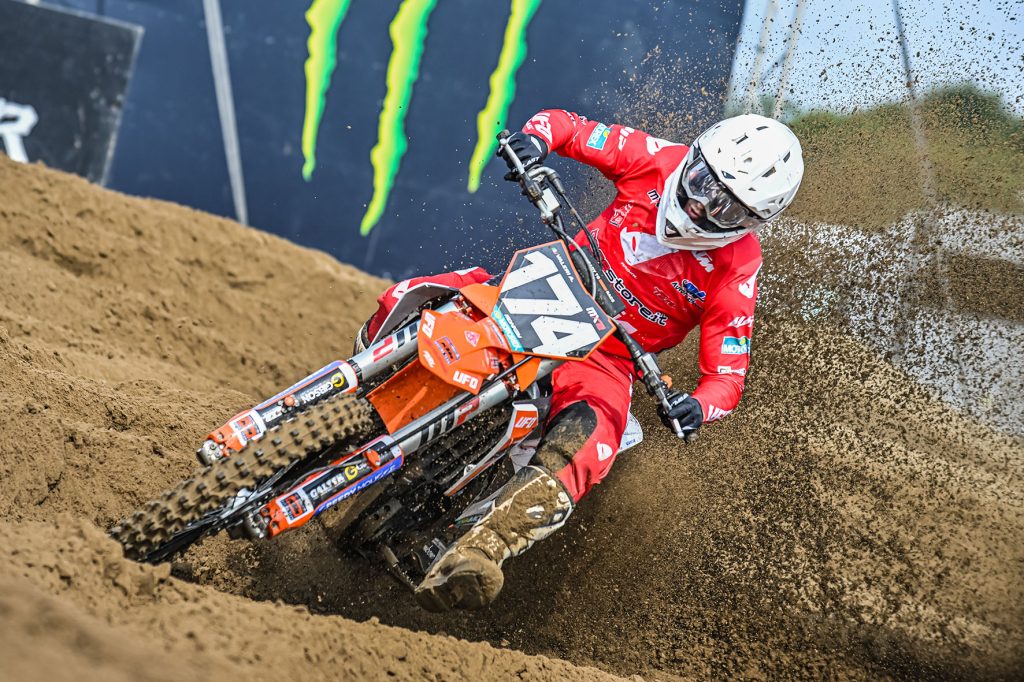 Campionato del Mondo MX2 Gp of Flanders
Lommel, l'inferno di sabbia accoglie i piloti del mondiale MX2 per la 13° tappa stagionale. Considerata la pista più difficile di tutto il campionato, la sua sabbia molto fine rende questo circuito molto complicato da interpretare. Per Alessandro Valeri è alla sua prima volta in questo tipo di tracciato.
Nelle qualifiche Alessandro cerca di studiare al meglio la pista, ma purtroppo una brutta caduta durante la manche del sabato lo porta a concludere solo in 33° posizione.
Con una posizione al cancello non proprio favorevole, in gara 1 Alessandro cerca fin da subito di non commettere errori, e con una condotta di gara accorta recupera qualche posizione chiudendo al 30° posto.
Il pilota marchigiano, nella seconda manche, con una pista resa ancora più difficile a causa della pioggia, riesce a migliorare. Alessandro dopo una buona partenza e tenendo un buon ritmo gara che gli permette di compiere diversi sorpassi, conclude con una 26° posizione finale.
Alessandro Valeri commenta così: "Ho da sempre sentito parlare dell'inferno di sabbia di Lommel, e uno dei miei sogni è stato da sempre poter correre qui. Non nascondo il fatto che è stato uno dei weekend più difficili, ma piano piano sono riuscito ad acquisire più sicurezza, riuscendo a gestire le manche. Sono consapevole che c'è del lavoro da fare e ringrazio il mio team per tutto quello che sta facendo a riguardo".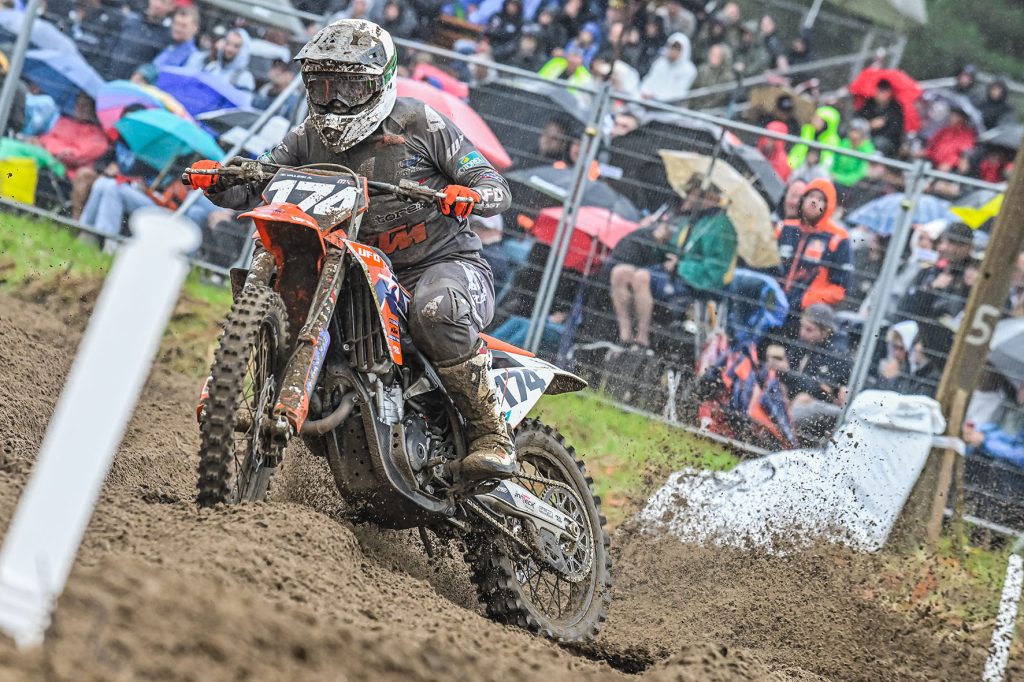 MX2 World Championship GP of Flanders
Lommel, the hell of sand welcomes the riders of the MX2 world championship for the 13th stage of the season. Considered the most difficult track in the entire championship, its very fine sand makes this circuit very difficult to interpret. For Alessandro Valeri it is his first time on this type of track.
In qualifying Alessandro tries to study the track as best as possible, but unfortunately a bad crash during Saturday's heat leads him to finish only in 33rd position.
With a not exactly favorable position at the gate, in race 1 Alessandro immediately tries not to make mistakes, and with a shrewd race conduct he recovers some positions finishing in 30th place.
The driver from the Marches, in the second heat, with a track made even more difficult due to the rain, manages to improve. Alessandro after a good start and keeping a good race pace that allows him to make several overtakes, concludes with a final 26th position.
Alessandro Valeri comments as follows: "I've always heard of the sand hell of Lommel, and one of my dreams has always been to be able to race here. I won't hide the fact that it was one of the most difficult weekends, but slowly I managed to gain more confidence, managing to manage the heats. I am aware that there is work to do and I thank my team for everything they are doing about it".