Campionato del Mondo MX2 Gp del Trentino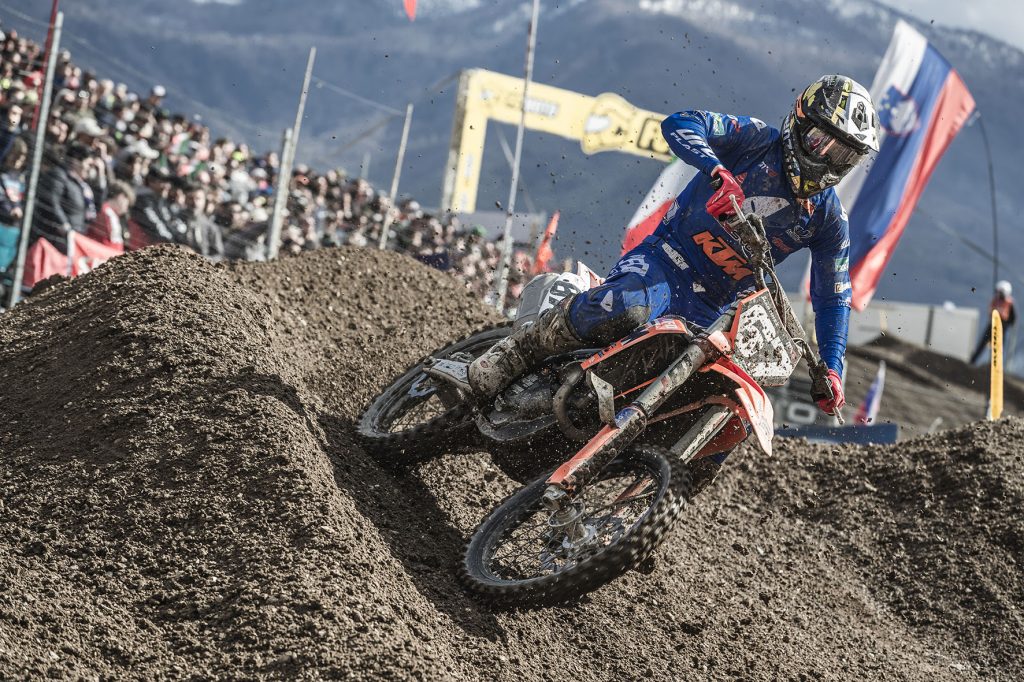 Il circuito "il Ciclamino " di Arco di Trento ha ospitato il quarto appuntamento stagionale del Campionato Mondiale Motocross.
A seguito di una brutta caduta nella giornata del sabato, Yago Martinez non è riuscito a concludere la sessione di qualifiche a causa del forte dolore.
Il pilota spagnolo si è trovato lontano dalle prime posizioni al via e a denti stretti ha dovuto rimontare in entrambe le manche.
In gara 1 purtroppo il dolore ha avuto la meglio, ma dopo alcuni accertanti e giusti trattamenti è riuscito a prendere il via nella seconda manche concludendo in sedicesima posizione .
Questo buon piazzamento di gara 2 gli ha permesso di concludere nella zona punti nella classifica generale di giornata e mantenere la sedicesima posizione nella classifica di campionato.
Prossimo appuntamento con il mondiale Motocross tra 15 giorni con il Gp di Portogallo.
The "il Ciclamino" circuit in Arco di Trento hosted the fourth round of the Motocross World Championship.
Following a bad crash on Saturday, Yago Martinez was unable to finish the qualifying session due to severe pain.
The Spanish rider found himself far from the top positions at the start and grudgingly had to make a comeback in both heats.
In race 1, unfortunately, the pain got the better of him, but after some ascertaining and correct treatments he managed to start in the second heat, finishing in sixteenth position.
This good placement in race 2 allowed him to finish in the points zone in the general standings of the day and maintain the sixteenth position in the championship standings.
Next appointment with the Motocross World Championship in 15 days with the Portuguese GP.