Campionato del Mondo Gp della Lombardia
Il tracciato "Tazio Nuvolari" di Mantova è la location della penultima gare di stagione del Campionato Mondiale Motocross FIM.
Nella classe MX2 Jan Pancar ha centrato un buon tempo nelle prove cronometrate dimostrando di avere fin da subito un buon feeling con la pista lombarda.
Nella prima manche, malgrado una partenza non buona, Jan ha dimostrato grinta riuscendo a rimontare fino alla sedicesima posizione.
In gara due il porta colori del Ktm Racestore Team ha rimediato con una partenza a centro gruppo e con velocità e costanza riesce a prendere l'udicesima posizione e di mantenerla fino alla bandiera a scacchi.
Piazzamento che gli ha permesso di chiudere al quattordicesimo posto nell'assoluta di giornata.
Prossimo appuntamento mercoledì 10 novembre per il GP della Città di Mantova.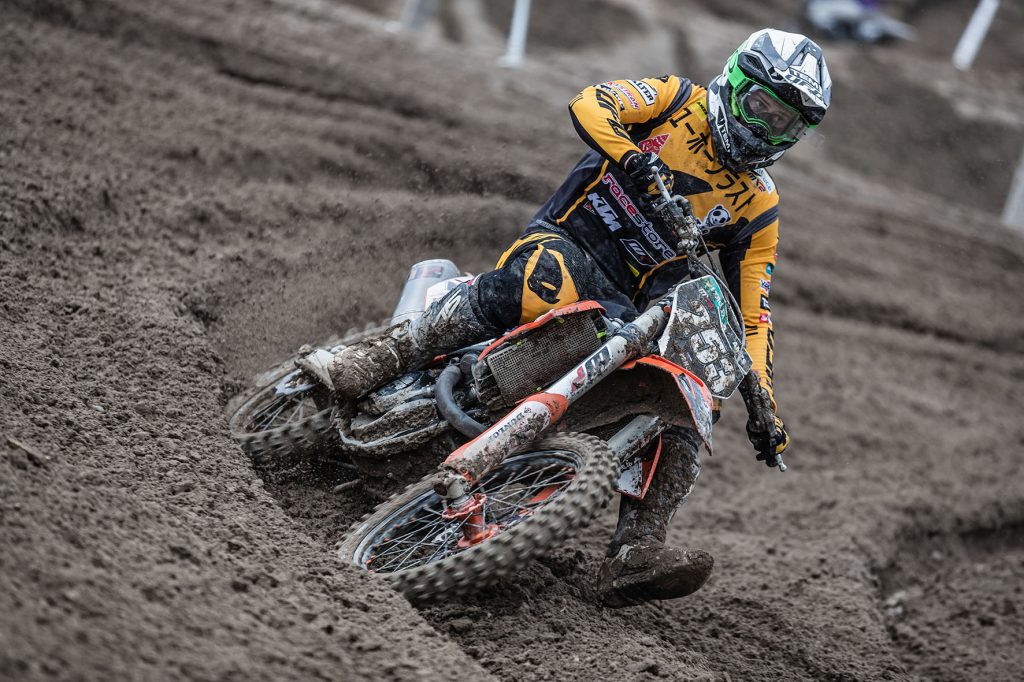 The "Tazio Nuvolari" track in Mantova is the location of the penultimate races of the season of the FIM Motocross World Championship.
In the MX2 class Jan Pancar hit a good time in timed practice proving that he immediately had a good feeling with the Lombard track.
In the first heat, despite a bad start, Jan showed determination managing to recover up to sixteenth position.
In race two the Ktm Racestore Team color holder made up for it with a start in the middle of the group and with speed and consistency he managed to take the eleventh position and keep it up to the checkered flag.
Positioning that allowed him to close in fourteenth place in the overall of the day.
Next appointment on Wednesday 10 November for the GP of the City of Mantova.